Thaddaeus Stevens College
Dec 01, 2022
President Pedro Rivera
Thaddaeus Stevens College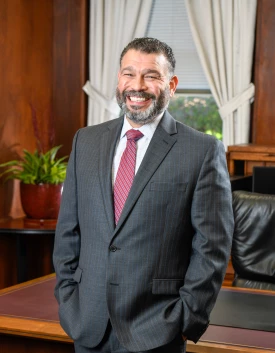 Pedro Rivera is the tenth president of Thaddeus Stevens College of Technology. He joined the College on October 1, 2020. Prior to joining the College, he served as Pennsylvania Secretary of Education.
He was appointed to the Pennsylvania State Board of Education in 2022 and serves as Chair of the Board's Council of Higher Education.
Rivera is a lifelong educator, as a practitioner and a leader, with a focus on ensuring equitable access and funding for education. In September 2014, Rivera was honored by the White House as a Champion of Change for his efforts to transform urban education with his holistic approach to student success. He also served as president of the board of directors for the Council of Chief State School Officers (CCSSO), and was a member of President Elect Joseph Biden's educational transition team.